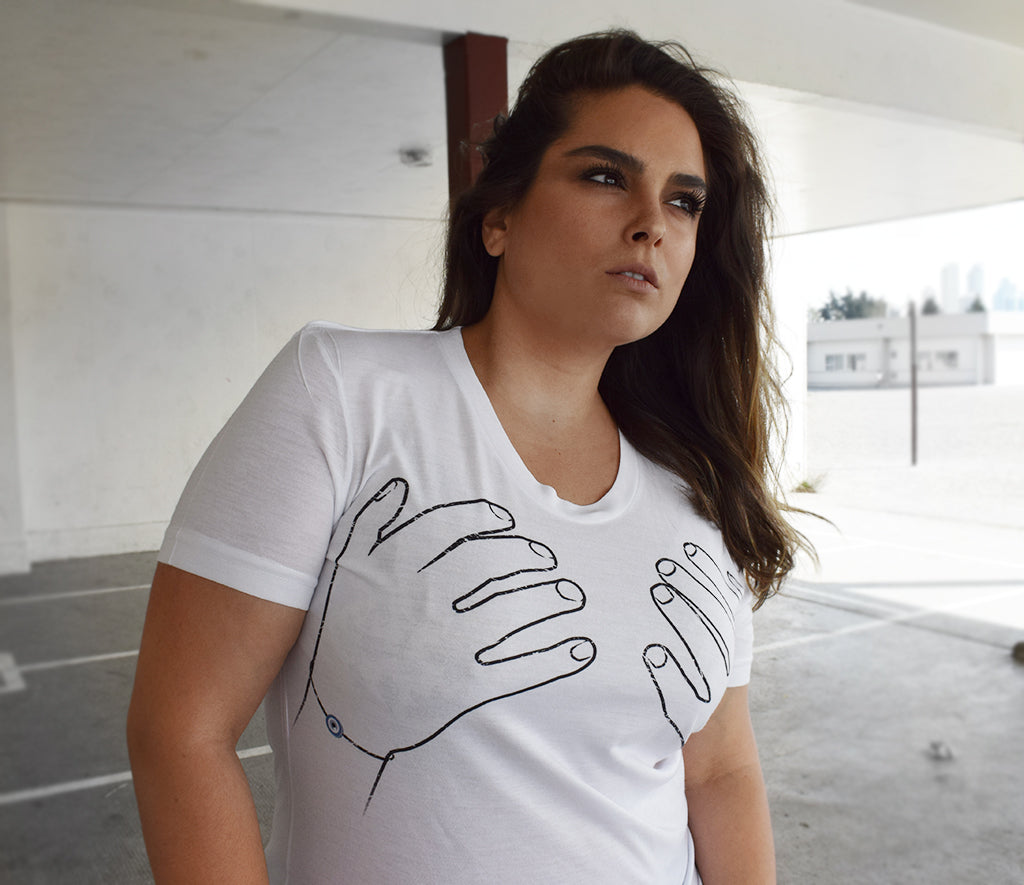 Do I really have to explain why I'm in love with our hands on tee? As a woman, for me it represents that this is my body, and my rules. Need I go on?

There are a few ways this tee can be worn depending on what size you get. Vosrio offers the tee fitted but if you get a bigger size you can also wear it baggy. For a different look you can always check out this print on our crop and tank tops.

I'm wearing a size medium which is more fitting and has a shorter sleeve.

Thanks for taking the time out to read our blog.