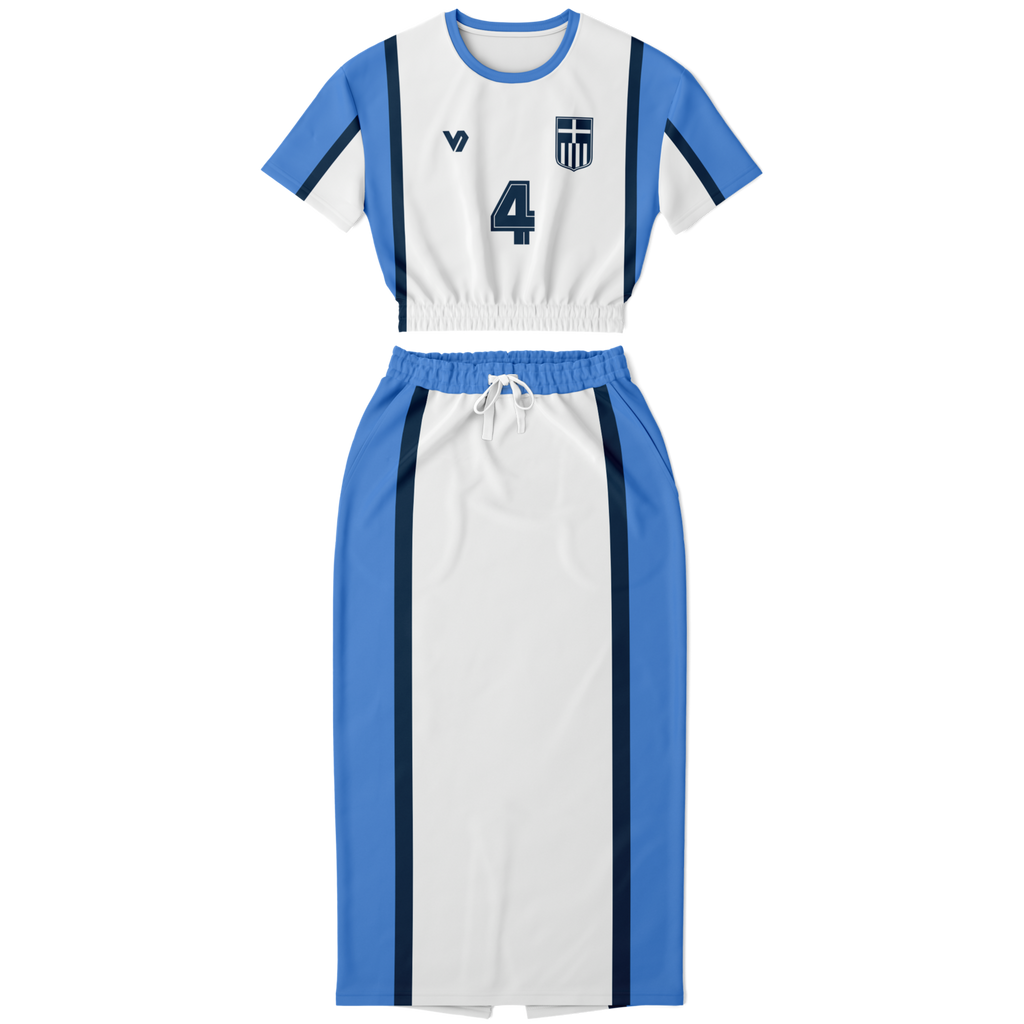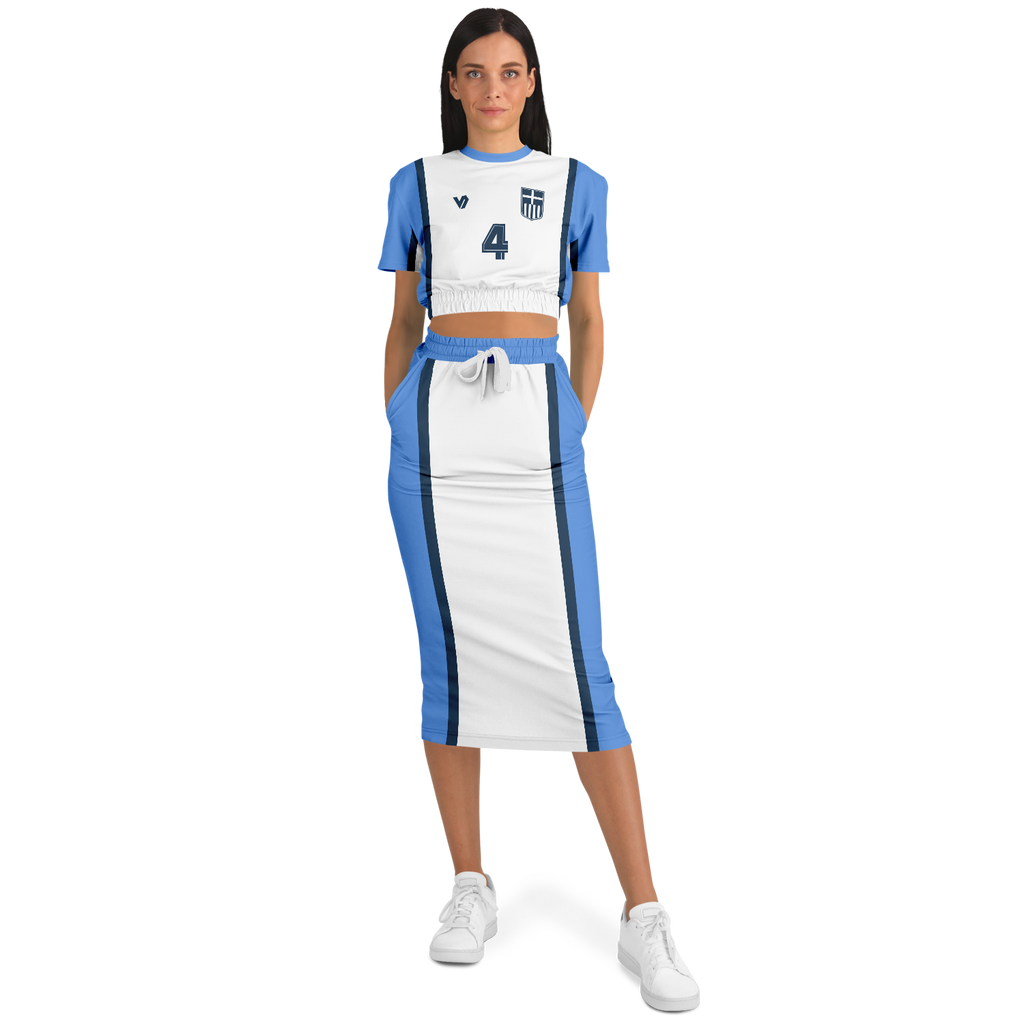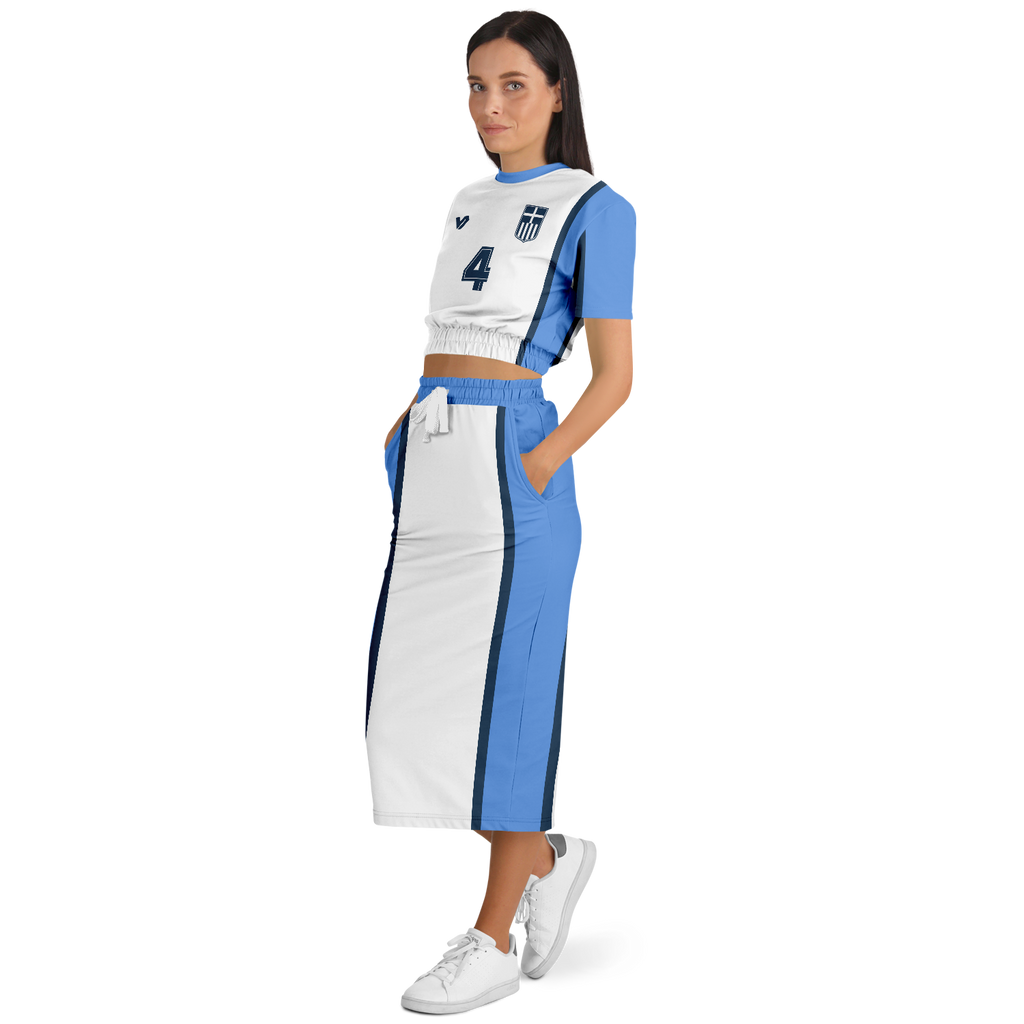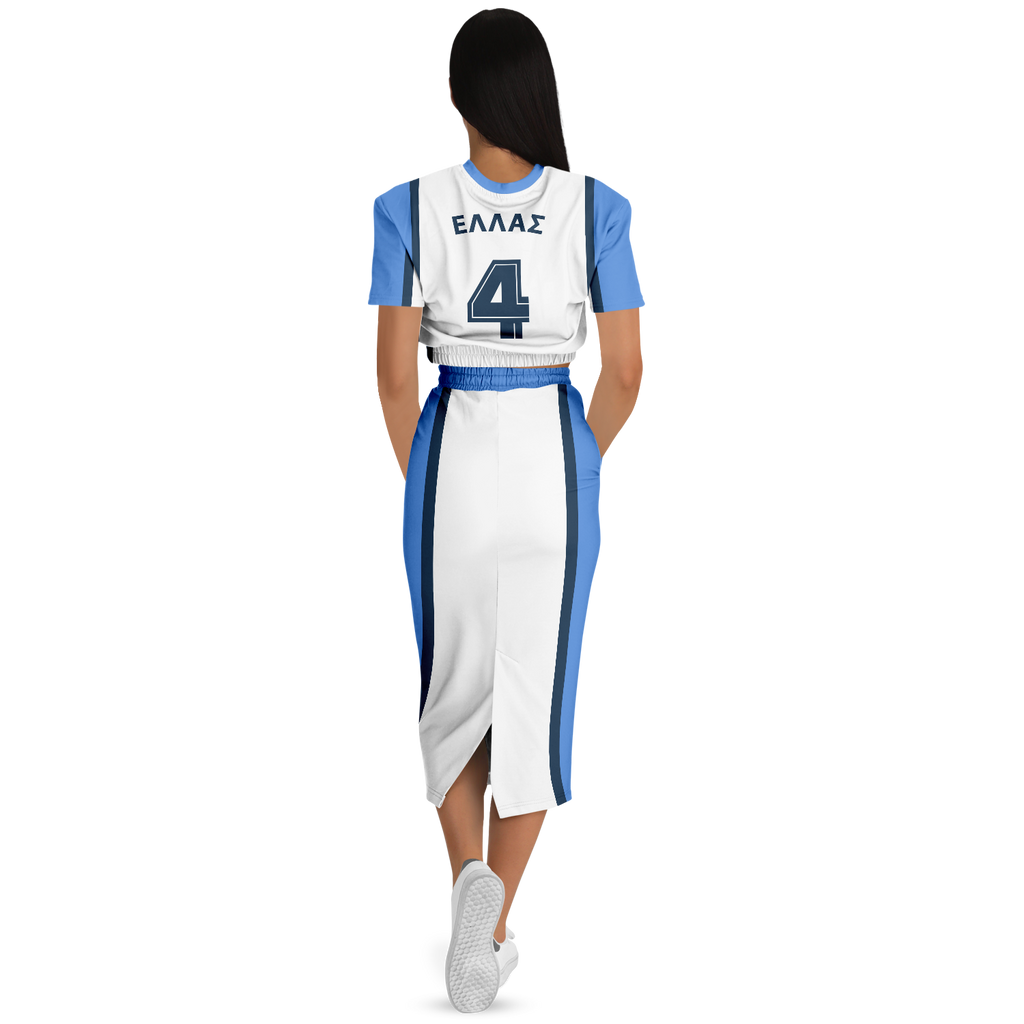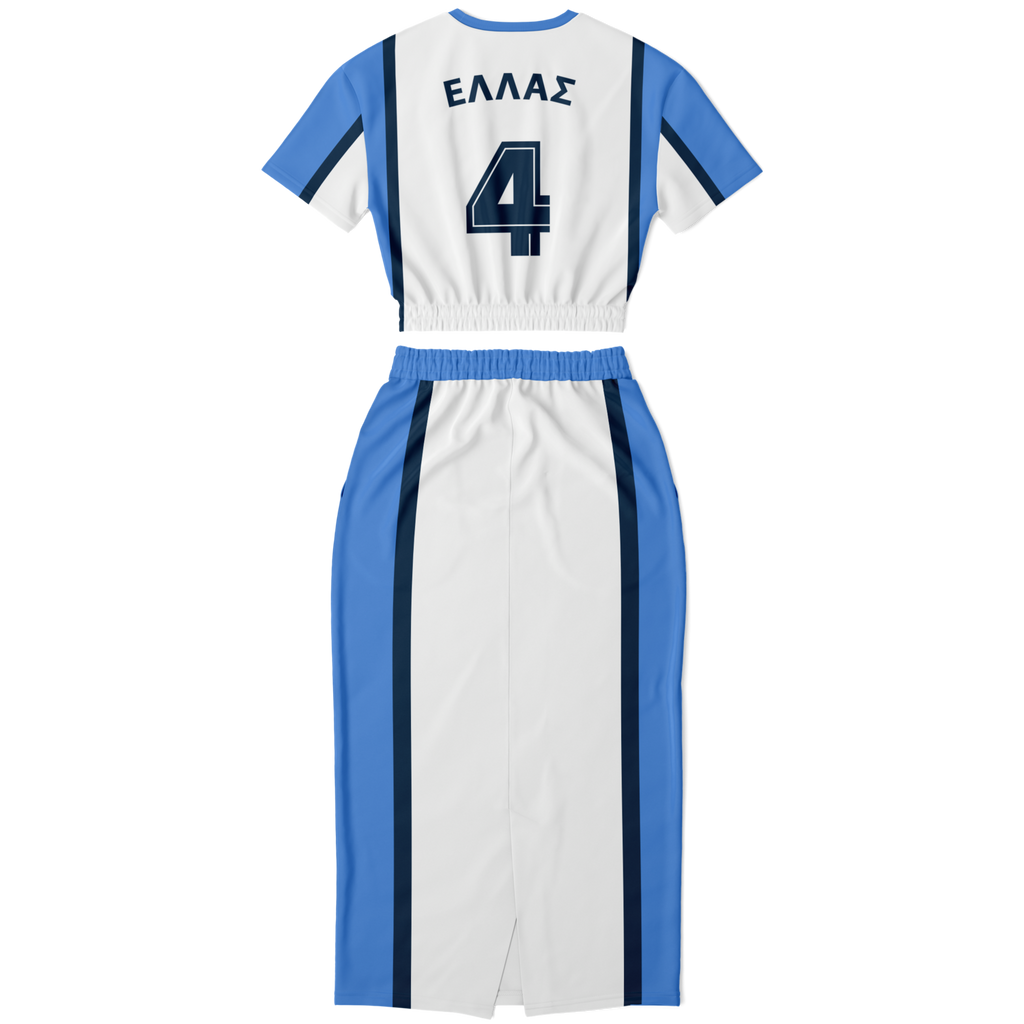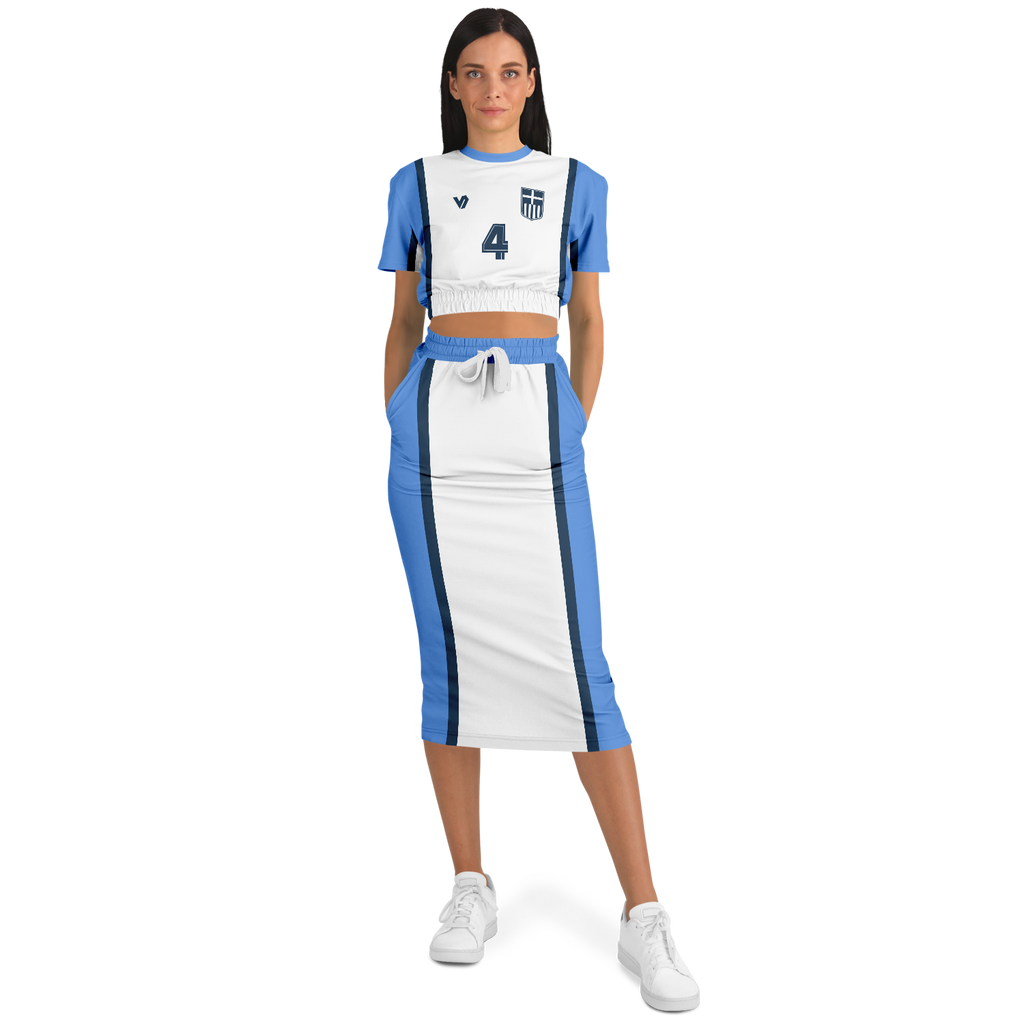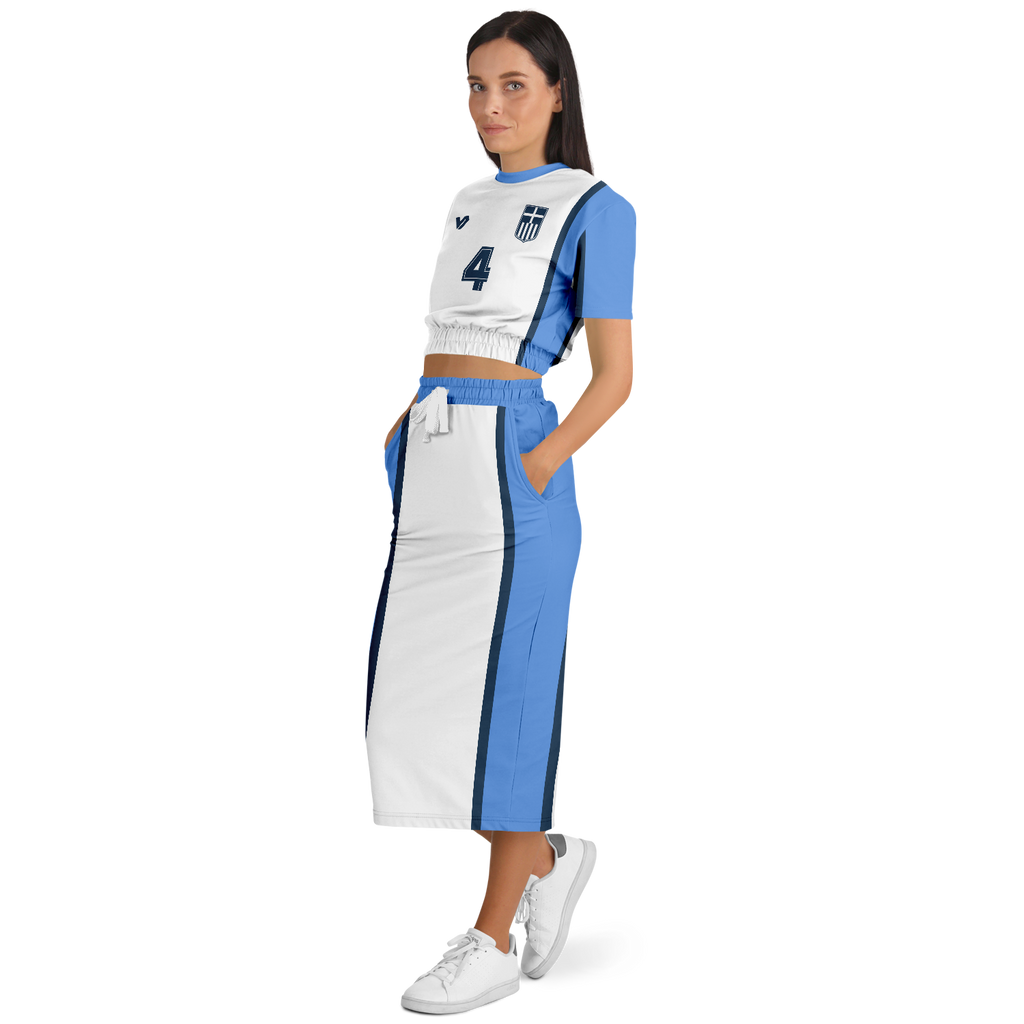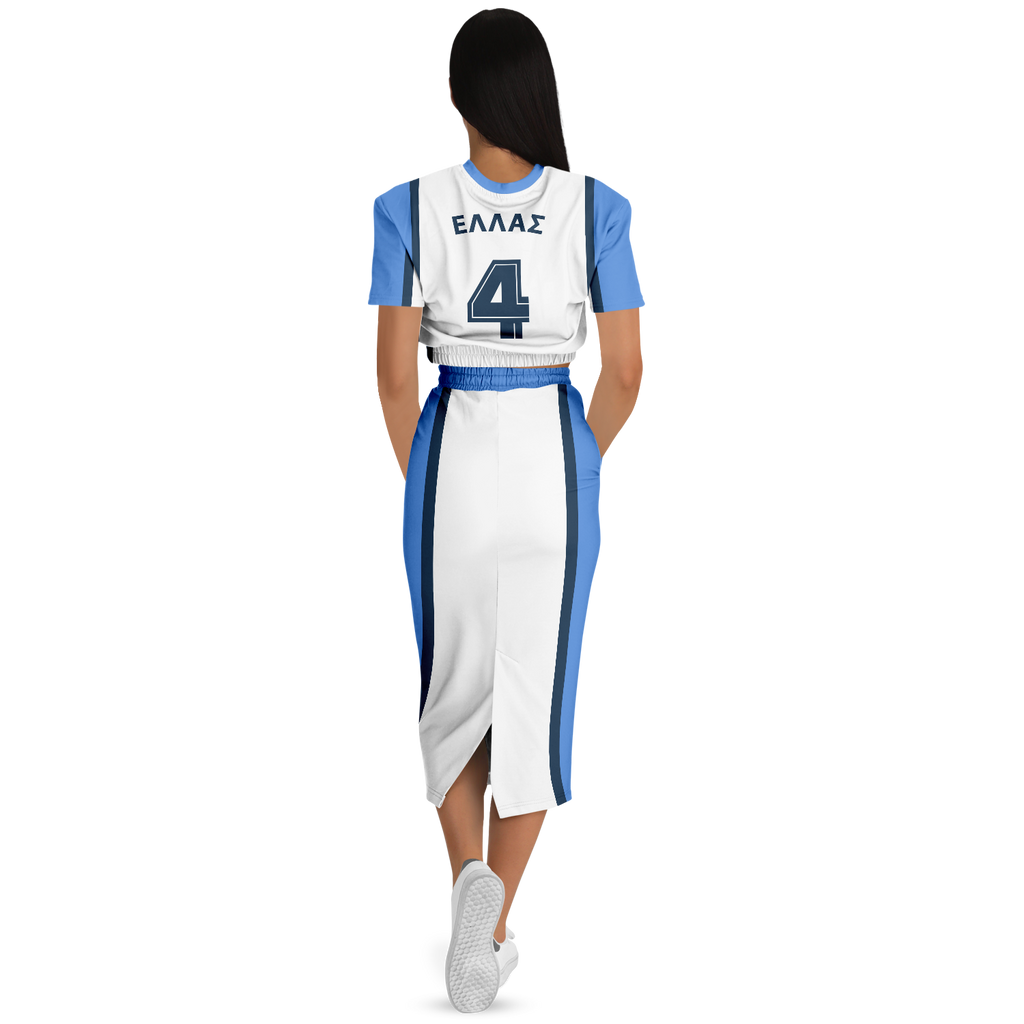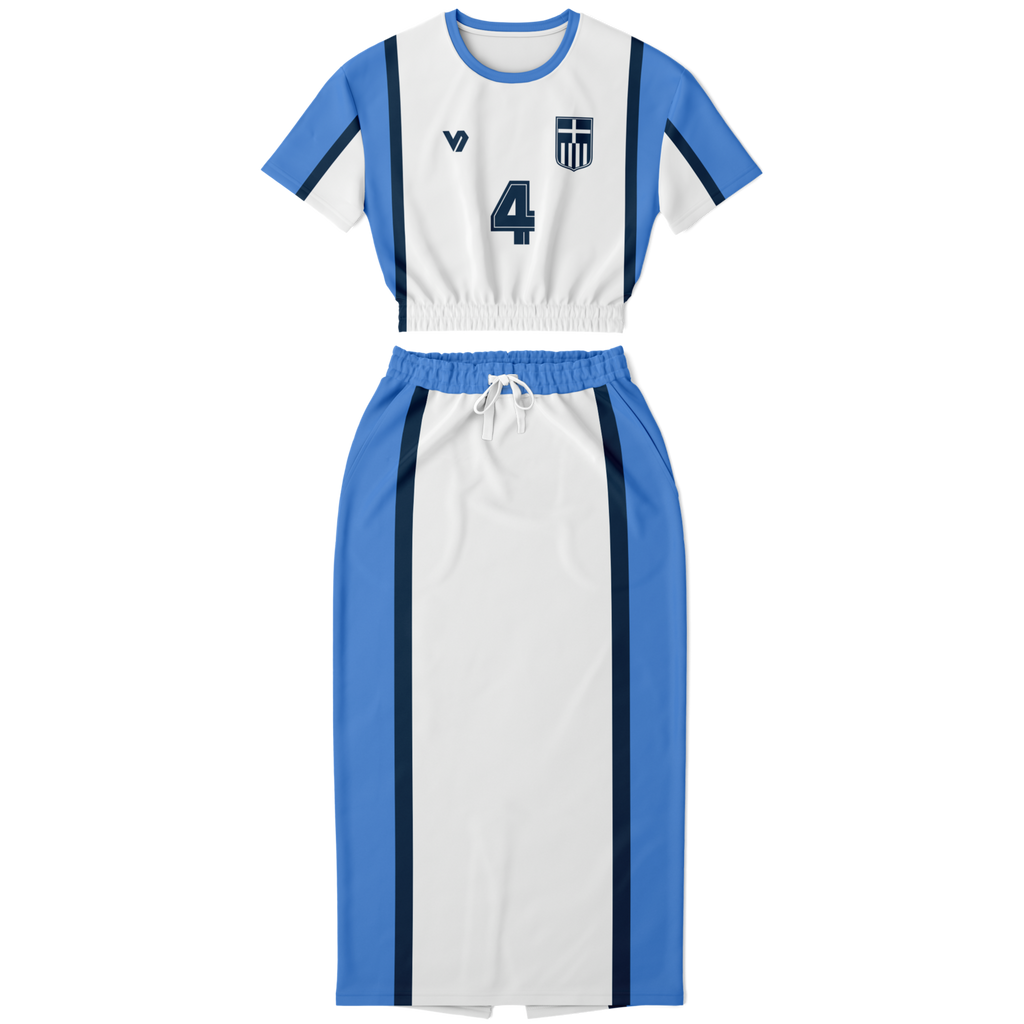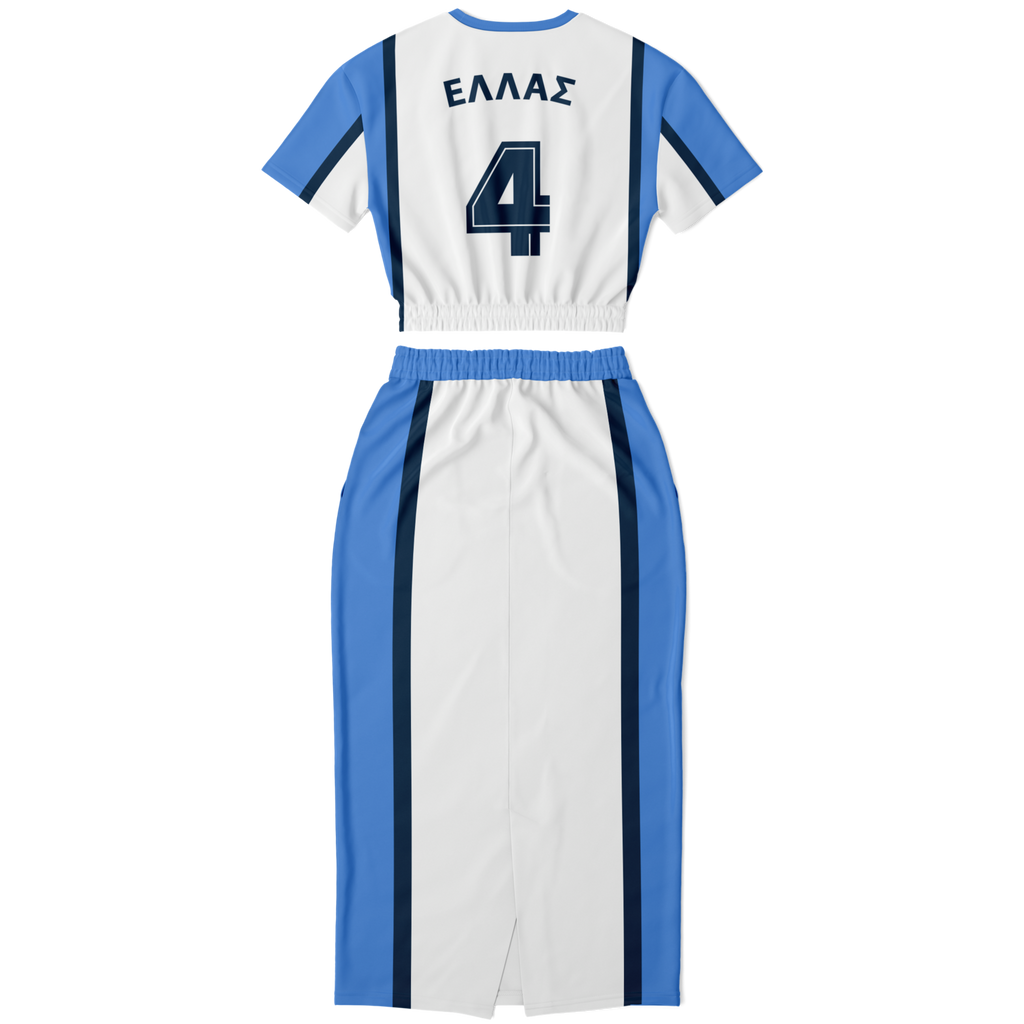 On Sale
The Galis 87' VOSRIO Cropped Short Sleeve Sweatshirt & Long Pocket Skirt
This fashion cropped short sleeve sweatshirt and long pocket skirt set is the perfect combination of comfort and style. Dress it up with heels for weekend brunch or you can also style it with white sneakers for a casual mall trip. It's so versatile, you can wear it anywhere!
This two-piece set is made with a premium fabric blend that will make you look and feel great. The cropped short sleeve top features an elastic waistband so it's comfortable to wear without any worries. The matching skirt has a drawstring closure and two side pockets making it ideal if you're looking for added practicality.
• 20% cotton, 75% polyester, 5% spandex
• Fabric weight: 8.85 oz/yd² / 300 g/m²
• Smooth cotton handfeel surface
• Soft brushed inside fabric
• Elastic waistband on the sweatshirt and skirt
• Side pockets on the skirt
• Flat drawstring closure
• High definition printing colours
• Design will never peel, flake or crack

Because it's handmade for you, this requires 3-6 business days before they are shipped. Orders placed before midnight will be included in the following day's batch for manufacturing.
| Inch - Shirt | XS | S | M | L | XL |
| --- | --- | --- | --- | --- | --- |
| Front length (from H.P.S.) | 16½ | 17¼ | 18 | 18¾ | 19½ |
| 1/2 Chest (1" Below armhole) | 14½ | 15½ | 16½ | 17½ | 18½ |
| Inch - Skirt | XS | S | M | L | XL |
| --- | --- | --- | --- | --- | --- |
| Front Centre Length | 31 | 32 | 33 | 34 | 35 |
| Side Length | 32 | 33 | 34 | 35 | 36 |
| 1/2 Waist | 11¾ | 12¾ | 13¾ | 14¾ | 15¾ |
| 1/2 Hips | 16½ | 17½ | 18½ | 19½ | 20½ |
| CM - Shirt | XS | S | M | L | XL |
| --- | --- | --- | --- | --- | --- |
| Front length (from H.P.S.) | 41.9 | 43.8 | 45.7 | 47.6 | 49.5 |
| 1/2 Chest (2.5cm Below armhole) | 36.8 | 39.3 | 41.9 | 44.4 | 46.9 |
| CM - Skirt | XS | S | M | L | XL |
| --- | --- | --- | --- | --- | --- |
| Front Centre Length | 78.7 | 81.3 | 83.8 | 86.3 | 88.9 |
| Side Length | 81.3 | 83.8 | 86.3 | 88.9 | 91.4 |
| 1/2 Waist | 29.8 | 32.3 | 34.9 | 37.4 | 40 |
| 1/2 Hips | 41.9 | 44.4 | 47 | 49.5 | 52 |