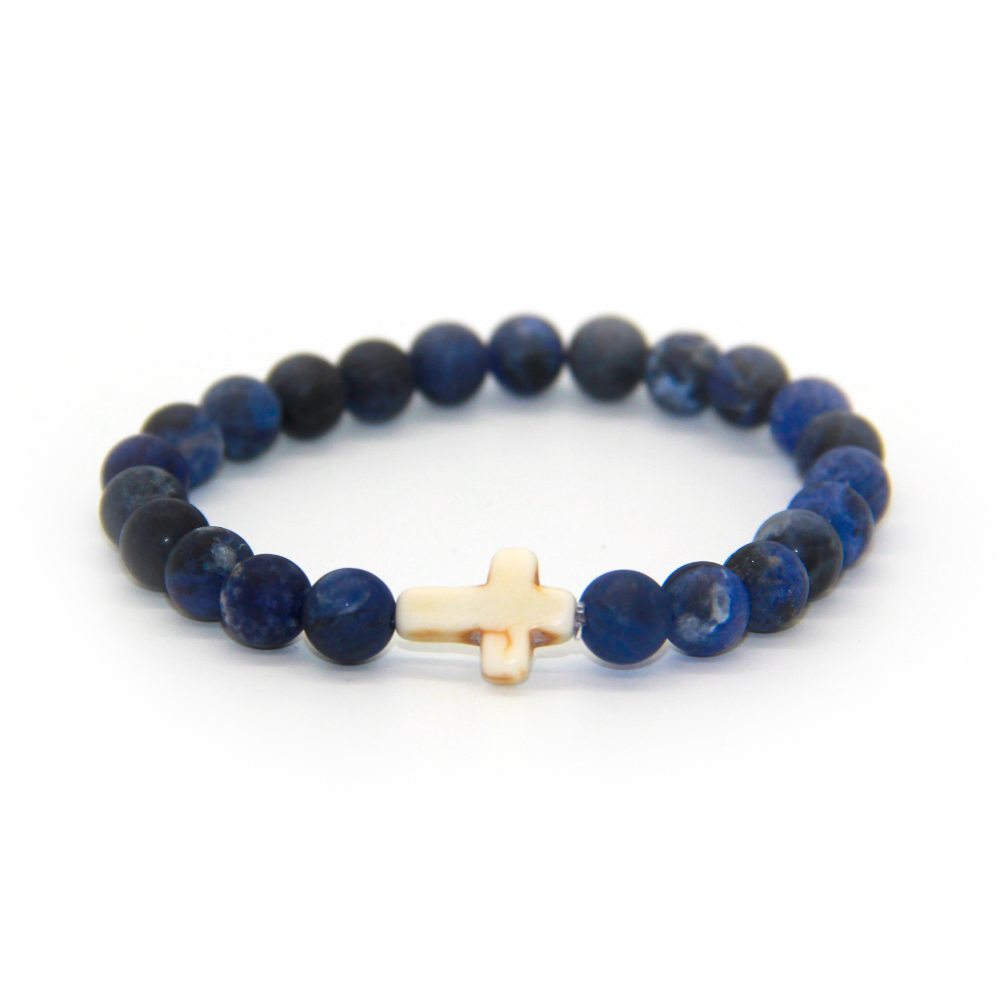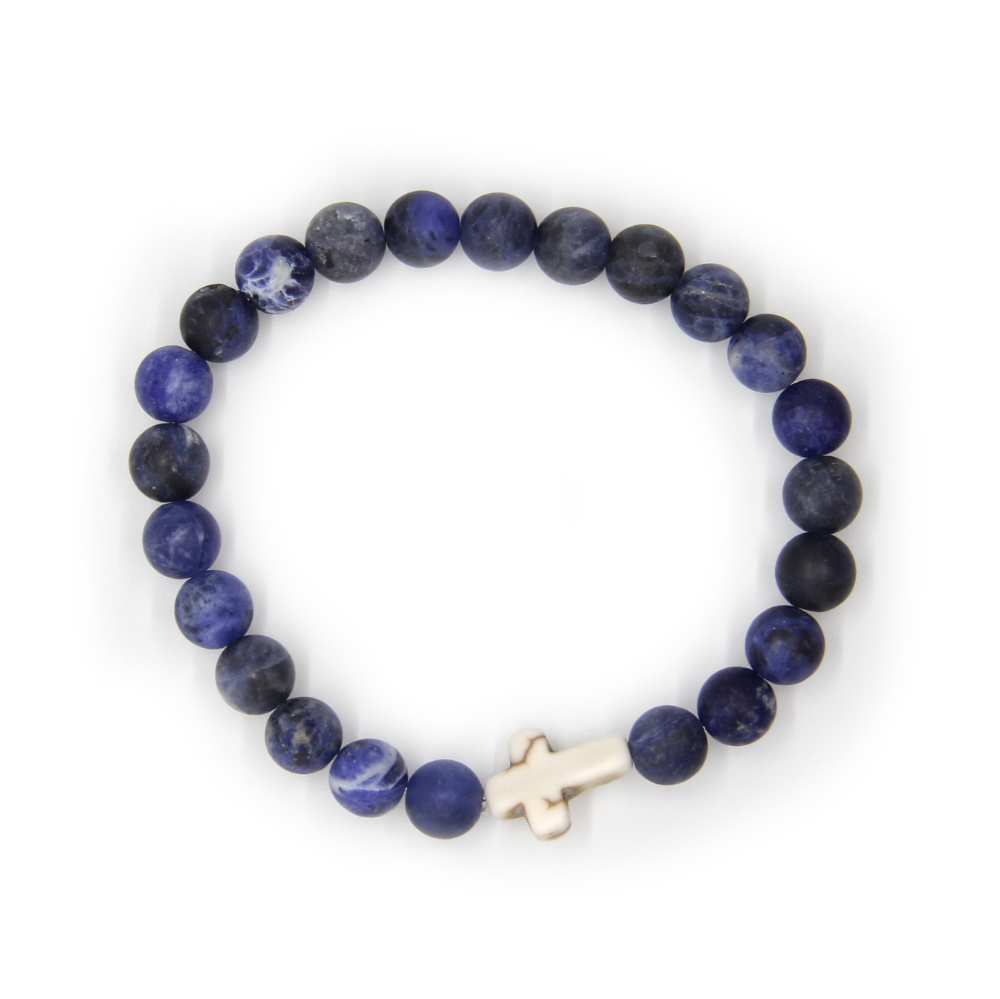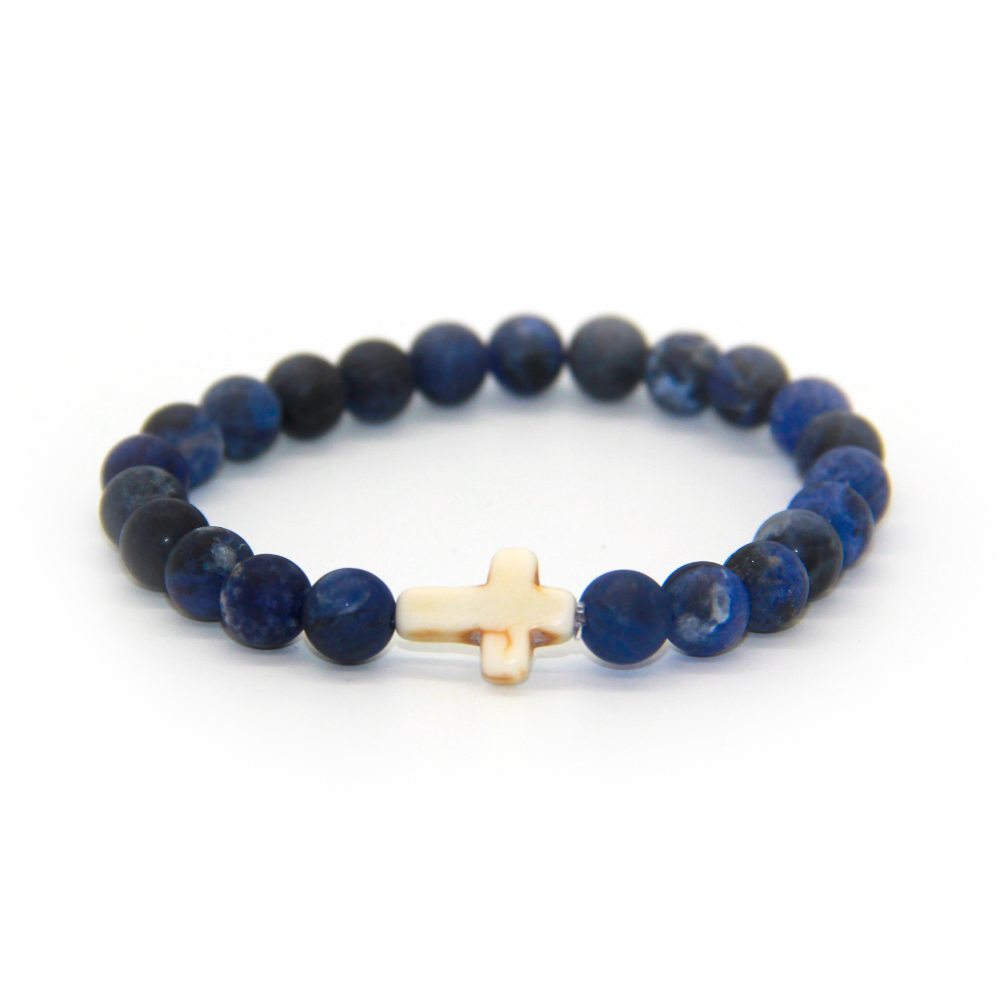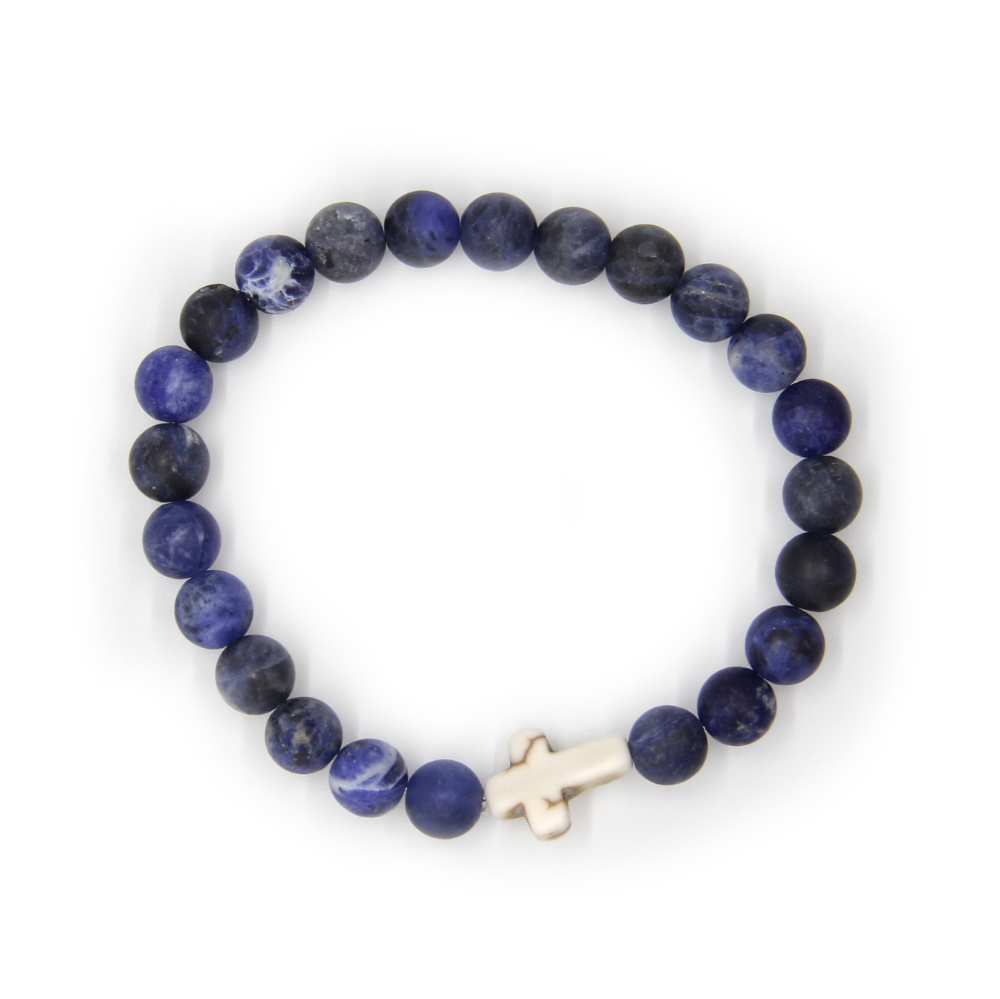 On Sale
Kolokotronis Unisex Bracelet
Kolokotronis - A symbol of Greek pride and freedom, this Matte blue marble style with white cross will make any outfit complete.
Matte denim mix Sodalite, stone beads

.
Sodalite

is a rare rock-forming mineral best known for its blue to blue-violet color.

High-quality

sodalite

is used as a gemstone, a sculptural material, and an architectural stone.

White-colored Stone Cross.