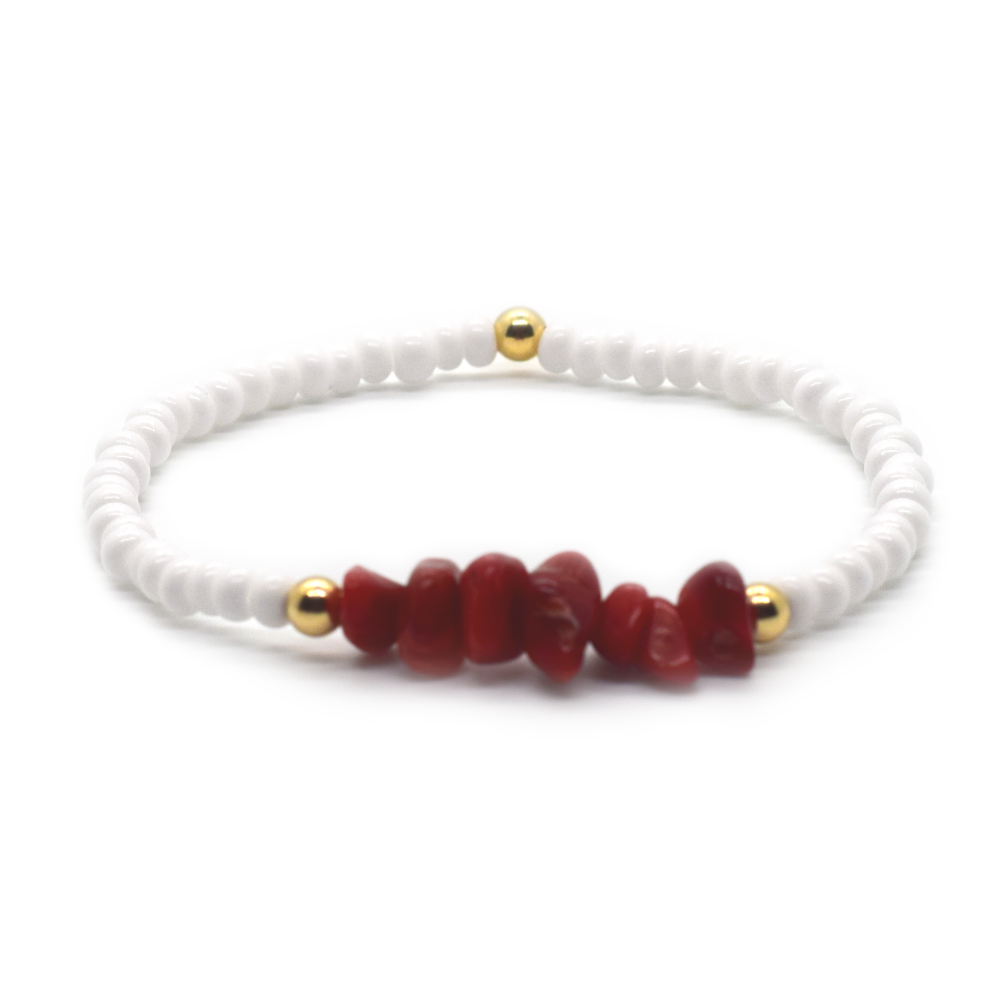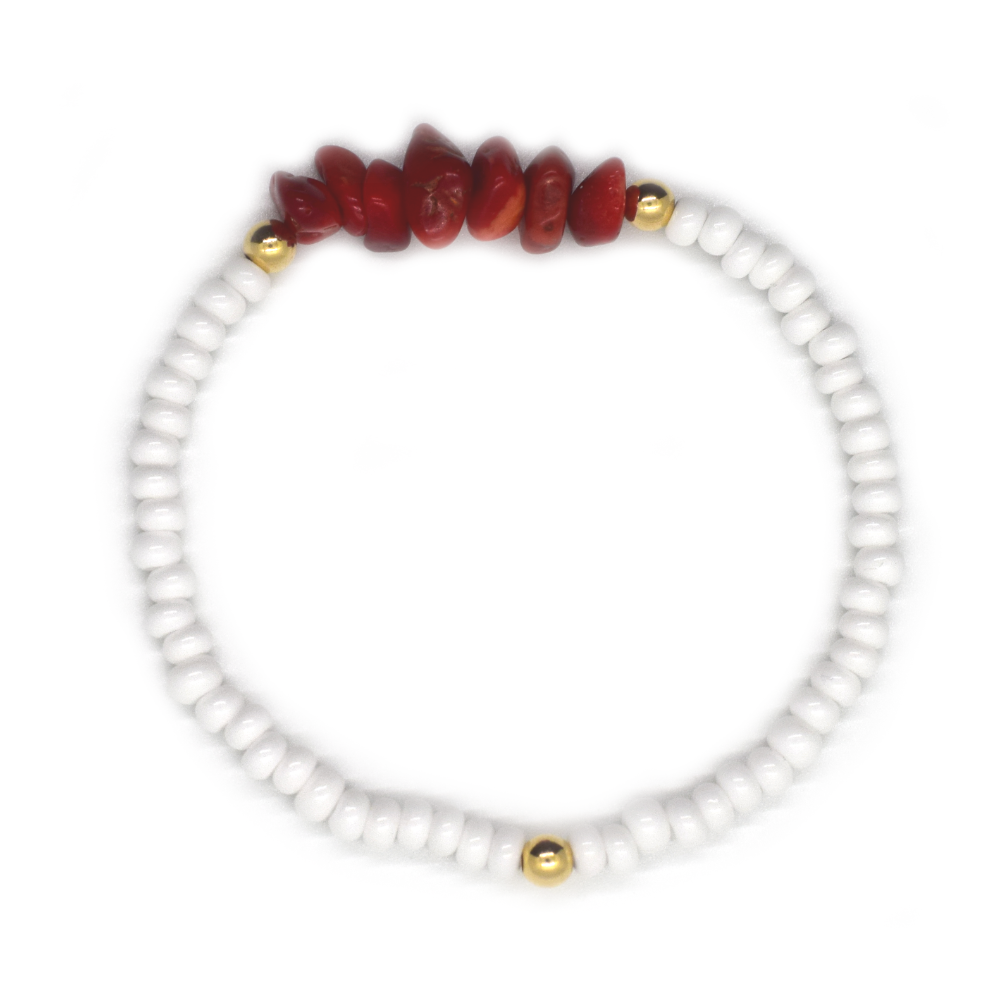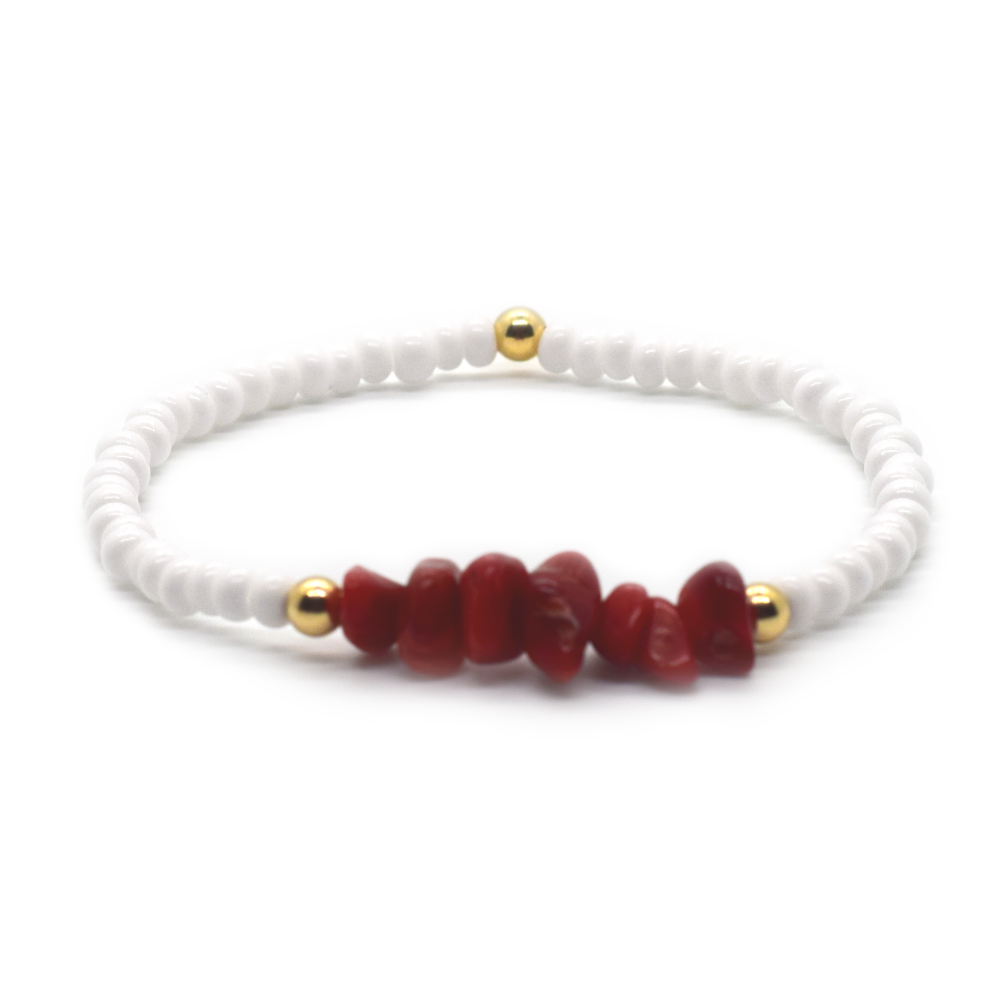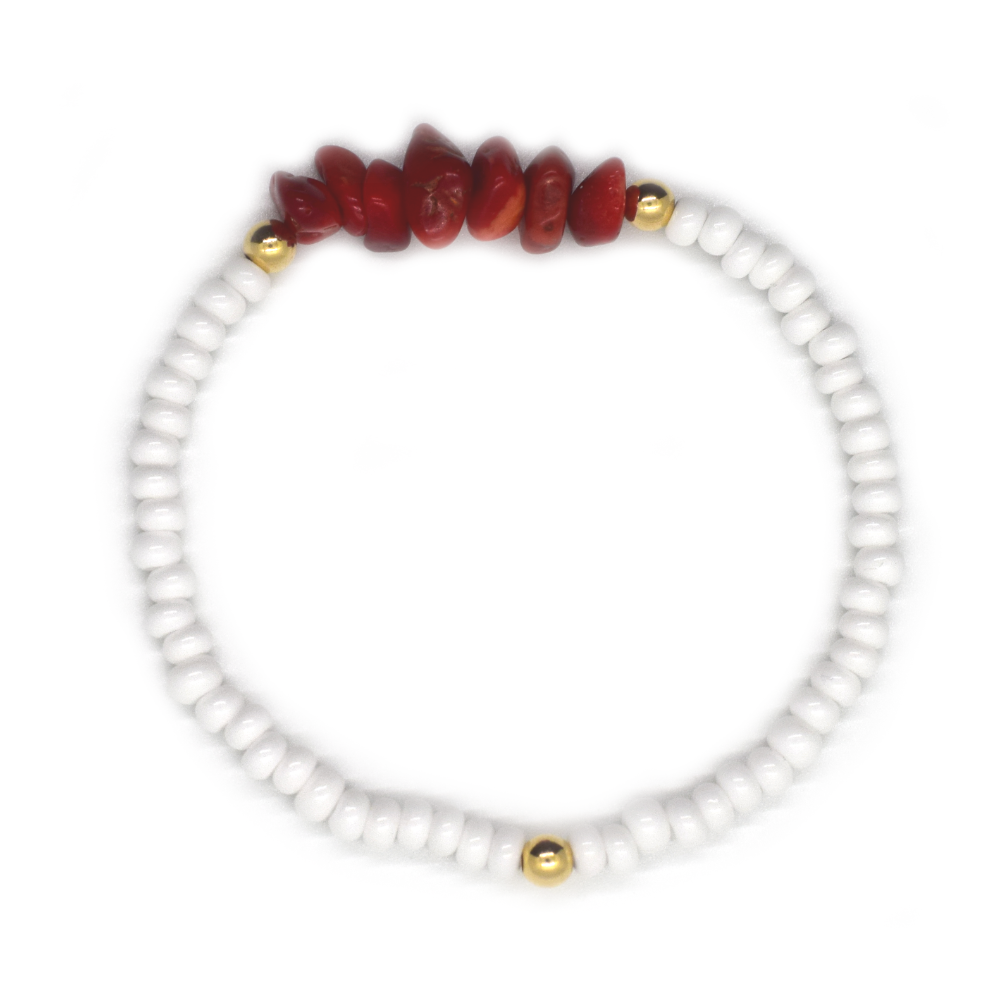 On Sale
Marti On The Rocks Women's Bracelet
Marti On The Rocks - Simple yet sexy design is a great way to bring in the spring season.
According to the spring tradition of "Marti" or "Martia," adults and children wear a small bracelet made of red and white thread from March 1st till the 31st. The tradition dates back to ancient Greece and is held throughout the Balkans.
People who participated used to wear a thread named "Kroki" around their right hand and left foot. Nowadays, the custom is still carried on with the red and white threaded bracelet and it is worn throughout the whole month of March. The bracelet is threaded on the last day of February.
Natural Red Gem-stones
Acrylic white beads (3mm)
3 14k Gold-filled spacers (4mm)