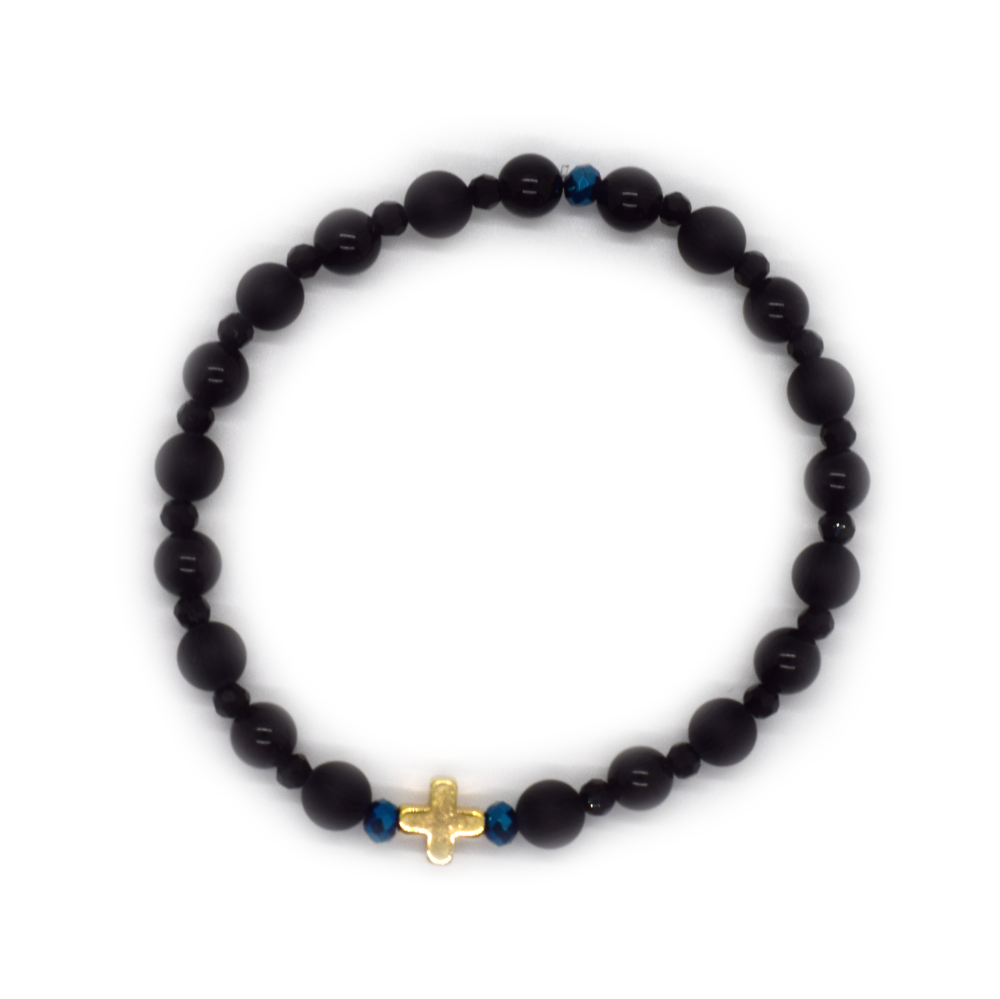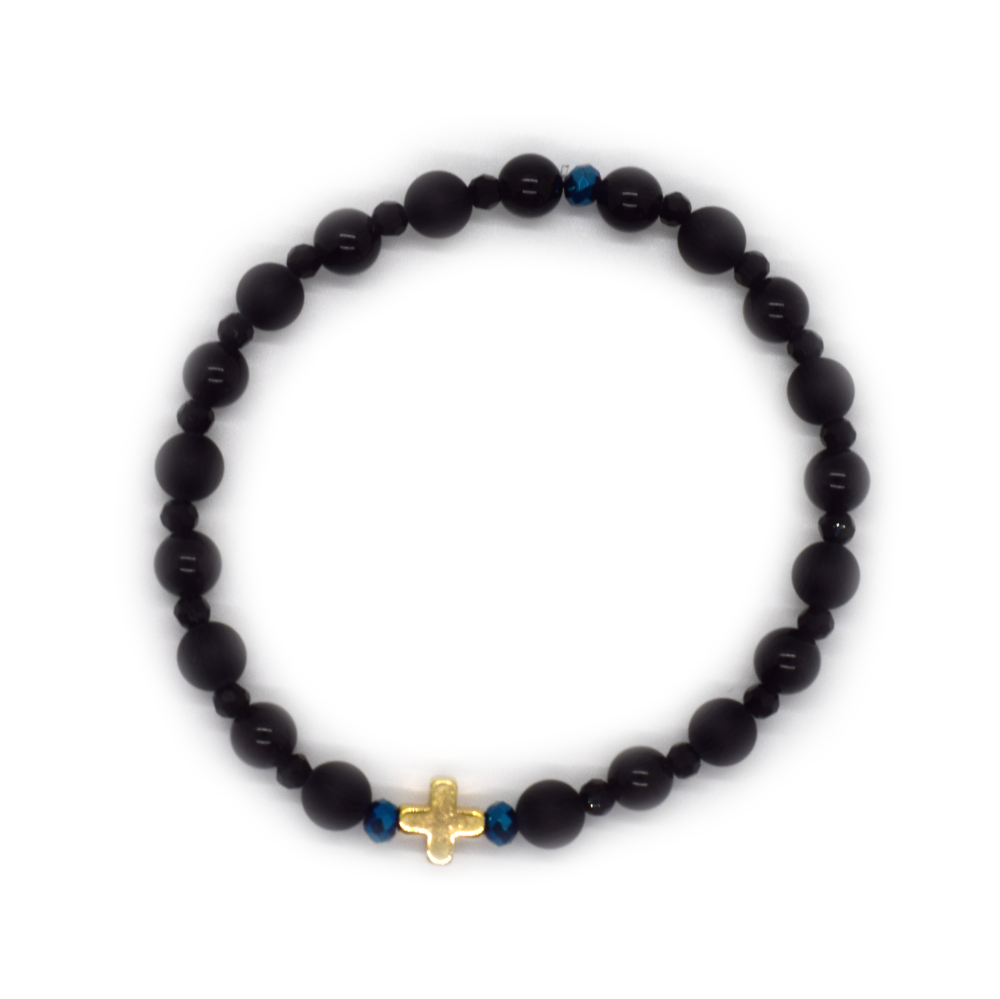 On Sale
Saint Nektarios Unisex Bracelet
Saint Nektarios - A mix of matte and shiny black Onyx beads accented with black and blue beads, with the gold plated cross its main focus.
Onyx Matte and Shiny Black 6mm Round beads.

18k gold plated Cross Shape; Size: 8x8mm (LxW), thickness 3mm.

Round Black Beads spaced between 100% Black and Blue glass beads.